Anniversaries for today :
Welcome to Clash of Steel!
---
Featured battle : Angora
Part of Tamerlane's Conquests
Date : 1402
Bayazid II, Sultan of the Ottoman Turks was besieging Constantinople. The number of his troops is not given but is said to be greater than Tamerlane's. Tamerlane appeared to withdraw into the mountains at the Ottomans approach. The Ottomans set up their camp and established their supply base before setting off in pursuit. Tamerlane doubled back, took the camp and supplies and waited for the Ottoman force to return. When they did they were tired, hungry, and very thirsty. In a desperate battle Bayazid was taken prisoner and the Ottoman Turks were defeated.

Featured image :
HMS Invincible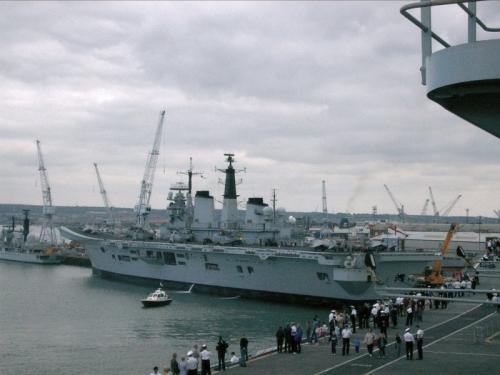 HMS Invincible moored alongside the Portsmouth quayside. The first of the Invincible class light carriers, she saw service as the flagship in the Falklands war 1982.
Gallery updated : 2019-01-06 16:35:56
Featured review :
Lockheed SR-71 Owners Workshop Manual
Davies, Steve & Crickmore, Paul


An excellent book on one of the world's greatest aircraft! It follows in Haynes tradition of 'manual' style books on equipment we'd love to own with fascinating detail gained from people who were intimately involved with the Blackbird, or 'Habu' as it was known amongst those who flew it. As well as detail of its genesis, history and missions there is plenty of detail on equipment, engines and of particular interest to myself, what it was like to actually fly one.

The book includes a full list of the fate of each aircraft and a glossary of terms used. Full of photographs, diagrams and detail but still very readable. Highly recommended.


Haynes, 2012



Reviewed : 2013-01-29 00:00:00
---