Welcome to Clash of Steel!
---
Featured battle : Waidring
Part of The French Revolutionary and Napoleonic Wars
Date : 12 May 1809
The Tyrolean 'troops' were local armed peasants, many of them women, attempting to sustain their revolt against the Bavarians. The Bavarians were regular troops supported by 18 guns. The Tyroleans did well to get away with so few casualties.

Featured image :
Air Forces Memorial, Runnymede.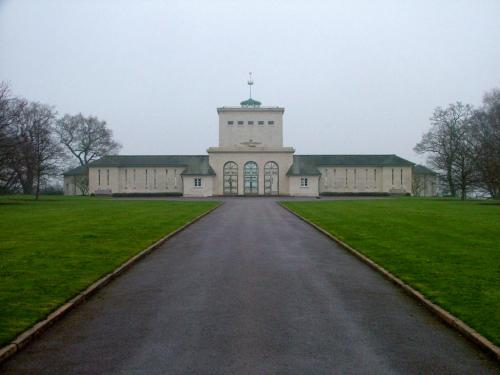 A memorial to more than 20,000 aircrew of the Royal Air Force and Commonwealth Air Forces who died in the second world war and who have no known grave. It takes the form of a quadrangle of cloisters, approached by a long drive leading to three arches, opposite the main tower. The names of the aircrew are inscribed on tablets lining the walls of the cloisters. The tower contains a beautiful, engraved glass window overlooking the Thames valley and Runnymede, where the Magna Carta was signed by King John in 1215. The memorial itself was designed by Edward Maufe, with the engraved glass windows in the tower by John Hutton and was unveiled by Queen Elizabeth II on 11th October 1953.
Gallery updated : 2021-04-01 18:52:49
Featured review :
Marengo
T. E. Crowdy


We have always known the plot of the story of the battle of Marengo reads more like fiction than fact. By 1630hrs on the 14th June 1800 the Austrians had won the battle of Marengo, their Commander in Chief left the battlefield to his deputy. By 2300hrs the Austrians had been routed and the French had won. Here, by the skin of his teeth, the myth of Napoleon's invincibility was born. The hero triumphs in the end.
T. E. Crowdy's Marengo is not a novel but an excellent factual account. However he fills out the facts with detail and evocative descriptions which grip the reader as a good novel should. For example, pg.168, as he writes about Napoleon's guards he can 'see' them and then the reader can too. It is obvious that Crowdy has done a massive amount of research and tried to place it before the reader with integrity and where necessary he has explained his dilemma. His note 4 to chapter 10 should be mandatory in every account of Napoleonic battles.
The book has 316 pages, 41 appropriate mono or coloured plates, a useful set of end notes and an extensive bibliography. As to the maps, 17 of them, I can only make my usual criticism of the absence of scale for the first six. Also included are five and a half pages of description of the topography of the battle field which gives the third dimension to the maps. Who can see what from where is an important factor on any battlefield.
This is a book has both story and information it can be both studied and enjoyed. We highly recommend it to all levels of readership



Pen & Sword Military, 2018



Reviewed : 2018-12-18 12:25:51
---