Welcome to Clash of Steel!
---
Featured battle : Sandomierz
Part of The French Revolutionary and Napoleonic Wars
Date : 15 June 1809 - 18 June 1809
Archduke Ferdinand attacked the fortified town while on his withdrawal from Poland. A fifth of the Poles were killed or wounded, the remainder were captured and released on condition that they would not fight against Austria for the rest of the campaign. Ferdinand took all the military stores and destroyed the fortifications.

Featured image :
Bren Light Machine Gun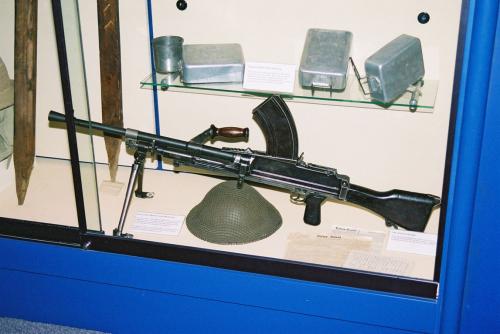 The main LMG used by the British during World War 2, this is a Bren mark II from 1942.
Gallery updated : 2018-09-21 16:58:22
Featured review :
Hitler's Ardennes Offensive
Danny S Parker Ed.


This second book from the same stable [see 'Battle of the Bulge, a German view' reviewed earlier] follows on to deal with the period of attack and its ultimate failure. I felt a privileged and fascinating insight into the Battle of the Bulge. I particularly valued the detail about the attempts to take Bastogne. I have come to realise that the seemingly exaggerated American accounts of the 'glorious defence' are neither exaggerations nor understatements. The book suffers from the same fault as its predecessor in being short on maps, the reader needs a fairly large scale map to fully understand the detail of the manoeuvres. Reading with a map really rewards the effort.
Our view is that this a very good piece of work by the editor and is thoroughly recommended to all who who wish to gain greater insights into the Second World War in Europe.



Frontline Books. Pen & Sword Books Ltd., 2016



Reviewed : 2017-03-20 09:38:23
---