Welcome to Clash of Steel!
---
Featured battle : Battle of the River Plate
Part of Second World War
Date : 26 September 1939 - 17 December 1939
The German pocket-battleship Admiral Graf Spee was in position for surface raiding before the war began. She began sinking merchant ships towards the end of September. An extensive search by groups of British warships failed to locate her until dawn on the 13th December. A determined and courageous action by three British cruiser which were out gunnned in both range and weight of shot, caused the German ship to seek shelter in Montvideo harbour. The Admiral Graf Spee was scuttled outside the harbour in the evening of the 17th December 1939.

Featured image :
Monument to Sir Thomas Picton, Carmarthen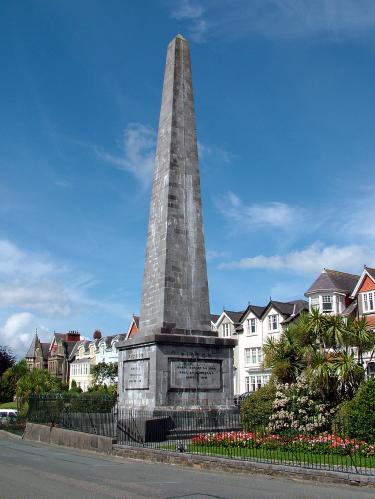 This column, at the top of Picton Terrace in Carmarthen, Wales, was errected to commemorate General Sir Thomas Picton, (August, 1758 - June 18, 1815) who led the 'Fighting' 3rd Division of the Duke of Wellington's troops during the Penninsular War and died leading a gallant charge at Waterloo. The current monument dates from 1847, and replaces an earlier one which was finished in 1828 and although much more elaborate fell into disrepair.
Gallery updated : 2019-01-06 16:35:56
Featured review :
Secret Flotillas Vol 1 - Clandestine Sea Operations to Brittany 1940-44
Richards, Sir Brook


A fascinating insight into small-boat operations between the British south coast and northern France. This volume covers Breton fishing boats as well as naval motor gun boats and the missions they ran to insert agents, collect/deliver intelligence and pick up down'ed aircrew smuggled to the coast by the resistance. Full of detailed references and anecdotes which begin to give some idea of how information was learned the hard way. Particularly relevant, as the author was himself involved.


Pen & Sword Military, 2012



Reviewed : 2013-04-29 12:06:21
---