Anniversaries for today :
Welcome to Clash of Steel!
---
Featured battle : Lorraine
Part of First World War
Date : 14 August 1914 - 22 August 1914
The French First and Second armies made a full-scale offensive against the German line south-east of Metz. The German Sixth and Seventh armies opposing them made an orderly withdrawal, followed by a convincing counter-attack, forcing the French back to Nancy.

Featured image :
Pembroke Castle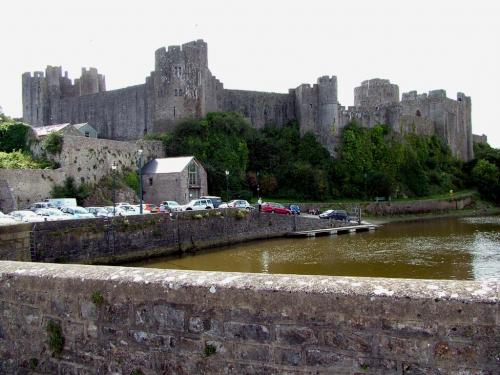 The medieval castle of Pembroke. It was originally constructed at the beginning of the 13th century to replace an earlier wooden castle built by the Norman baron, Roger de Montgomery in 1093. It became the seat of the Earls of Pembroke and was the birthplace of the future Henry VII. Later, Pembroke was held for Parliament during the 1st Civil War but during the 2nd, in 1648, it's disaffected inhabitants declared for the King, and Cromwell was forced to besiege and reduce it. Much of his damage was resrored during the early 20th century and it is now a very impressive early medieval welsh castle.
Gallery updated : 2019-01-06 16:35:56
Featured review :
Cromwell's War Machine. The New Model Army 1645-1660
Keith Roberts


Cromwell's War Machine describes the tactics and organization of the armies of the English Civil war within a context. That context was the Eurpoean military scene varied experience of which was brought into this country by Officers and men who had fought as mercenaries in the various European wars. The reader gains an understanding not only of what but more fundamentally why things were as they were. Only one chapter is given over to the campaigns of the New Model army, which is the sole subject of many other works. The prose is lucid and flowing and the extensive footnotes [nearly five hundred] do not impinge upon the text.
Highly recommended.


Pen & Sword Military, 2005



Reviewed : 2013-01-22 00:00:00
---