Anniversaries for today :
Welcome to Clash of Steel!
---
Featured battle : Vaprio and Cassano
Part of The French Revolutionary and Napoleonic Wars
Date : 27 April 1799 - 28 April 1799
The mainly Austrian force was commanded by the Russian Count Suvorov. The French were attempting to hold the line of the river Adda. Bagration had difficulty trying to break out of the bridgehead at Lecco but a second bridgehead was established at Trezzo. Four divisions of Austrians under Melas were able to break through the bridge at Cassano. After initial strong resistance Moreau ordered a general retreat to the line of the river Ticino. Serrurier's demi-division was lost in this retreat see Battle of Verderio.

Featured image :
Air Forces Memorial, Runnymede.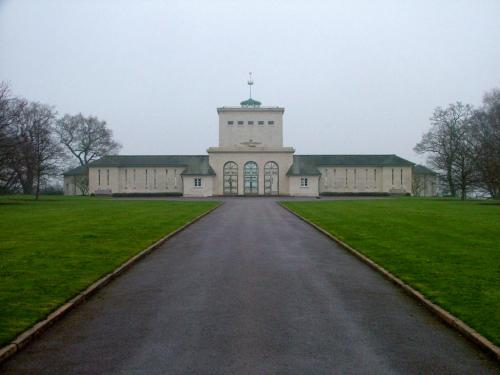 A memorial to more than 20,000 aircrew of the Royal Air Force and Commonwealth Air Forces who died in the second world war and who have no known grave. It takes the form of a quadrangle of cloisters, approached by a long drive leading to three arches, opposite the main tower. The names of the aircrew are inscribed on tablets lining the walls of the cloisters. The tower contains a beautiful, engraved glass window overlooking the Thames valley and Runnymede, where the Magna Carta was signed by King John in 1215. The memorial itself was designed by Edward Maufe, with the engraved glass windows in the tower by John Hutton and was unveiled by Queen Elizabeth II on 11th October 1953.
Gallery updated : 2019-01-06 16:35:56
Featured review :
Salamanca 1812. Wellington's Year of Victories.
Peter Edwards


A high level of research is presented in a most readable way. The book has a pervading quality in its insights which can only come from an experienced 'military mind'. Throughout the author uses appropriate and varied selection of original text providing both colour and veracity. The maps are few and lacking in detail, in Further Reading the author recommends Ian Robertson's Atlas of the Peninsular War which I would have found most useful in this case. That said however this book is difficult to put down once started and thoroughly recommended.


The Praetorian Press, Pen & Sword Books Ltd., 2013



Reviewed : 2013-05-30 08:26:31
---