Anniversaries for today :
Welcome to Clash of Steel!
---
Featured battle : Kremsmünster
Part of The French Revolutionary and Napoleonic Wars
Date : 20 December 1800
The Austrians were so weak and demoralized that no serious resistance could be organized. This engagement was more in the form of a mopping up operation than a serious battle.

Featured image :
North American F-86 A Sabre 48-0242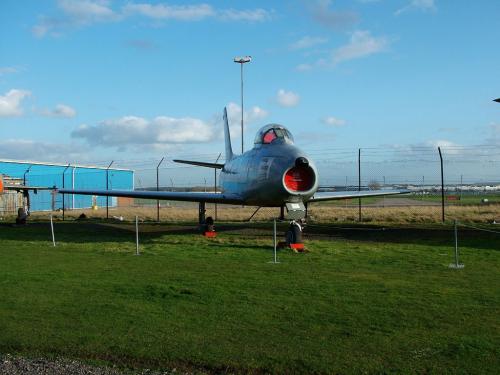 Iconic of the Korean War, the F86 Sabre was one of the most successful of the post-WW2 jet fighters and had a kill:loss ration in Korea of 10:1
Gallery updated : 2018-09-21 16:58:22
Featured review :
Messines 1917
Craig Deayton


Craig Deaton tells the story of the Anzacs attack on the Messines Ridge on the 7th June 1917. An attack which began with the greatest explosion of mines ever executed, continued with the rapid achievement of the first objective and then dissolved into a chaotic bloodbath gaining the final objectives. The story moves seamlessly between the micro to the macro within a few paragraphs without any confusion to the reader. We see the role and hear the voice of the General and the private.
This is a super read for anyone wanting to gain insight into the very essence of the First World war. There is brilliant staff work contrasting with the appalling blunders by senior officers. There are expectations of command which are beyond reason and there are achievements beyond possible. There is the heroism, occasionally amounting to suicidal actions, among men and especially among front line officers. There is compassion and savagery, carrying a wounded comrade back to safety under fire contrasting with the shooting of enemy soldiers who had surrendered.
There are very many photographs scattered throughout the text and contemporary maps at the appropriate points. Here is my usual complaint about most modern books, there are not sufficient maps with scales and keys. A picture is worth a thousand words and so is a good map.
What Craig Deayton cannot be faulted on are the appendices, the endnotes, the bibliography and the index all of which are of great help to the reader and point to the massive amount of research which has gone into the writing of this book.
Clash-of-Steel thoroughly recommends this book.



Pen & Sword Military. Pen & Sword \Books \Ltd., 2018



Reviewed : 2018-09-23 13:12:09
---