Welcome to Clash of Steel!
---
Featured battle : Radosczyce
Part of Polish Rebellion
Date : 18 November 1794
The ill trained, poorly equipped Poles tried to hold the town. They were surrounded and trapped and chose to surrender. The numbers killed and wounded were very low on both sides.

Featured image :
Bosworth, King Richard's Monument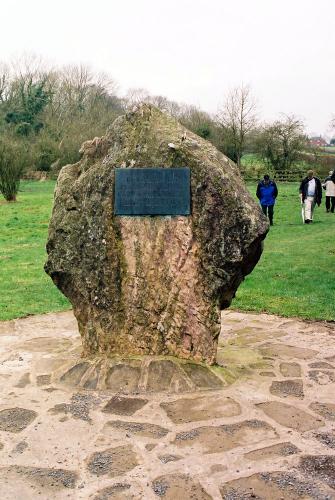 A monument on the Bosworth Battlefield placed to commemorate the fall of King Richard III during the battle. Although it indicates that it is placed on the spot where he fell, current research indicates that the actual site of the battle was some miles from this site.
Gallery updated : 2019-01-06 16:35:56
Featured review :
Marshal Ney at Quatre Bras
Paul L. Dawson


Do we need another book about Waterloo? If they are like this we most certainly do. This book is different because of the primary source material researched to create it. The usual story is not trotted out without a fresh critical analysis. Within the book one chapter stands above all others for me and that is chapter 8. The movements of 1st Corps is a tale of mismanagement and confusion and has been a source of conjecture for all who study Quatre Bras. Paul Dawson makes, as clear as possible, the events of the day carefully weighing the evidence for the ultimate actions of the key players. He makes the confusion clear while bewailing the fact that verbal exchanges which could have played an important part on the day are lost to history.
This is a book for the Waterloo 'aficionado' written in a way which is easily accessible to the general reader.
I highly recommend this book and at the time of writing look forward to, the soon to be published, Paul Dawson's 'Waterloo. The Truth at Last'.


Frontline Books. Pen & Sword Books Ltd., 2017



Reviewed : 2017-10-18 11:35:56
---