Welcome to Clash of Steel!
---
Featured battle : Savage's Station
Part of American Civil War
Date : 29 June 1862
Following his defeat at Gaines Mill, McClellan decided the withdraw further, and shift his base to the James river. This required crossing White Oak Swamp where Lee, guessing his intention intended to trap and destroy the Yankees. While his other divisions marched south east to head the Union army off, Magruder and Jackson were to assult their rear. Jackson again failed to show up and when Magruders division encountered the Union rearguard at around 5pm on the 29th, a fierce artillery duel ensued accompanied by several Confederate attacks, all of which were repulsed by a well organised and led defence. A thunderstorm at about 9pm halted the battle but the Union defence had bought plenty of time for the slow wagon train to get out of the area.

Featured image :
The Naseby battlefield - North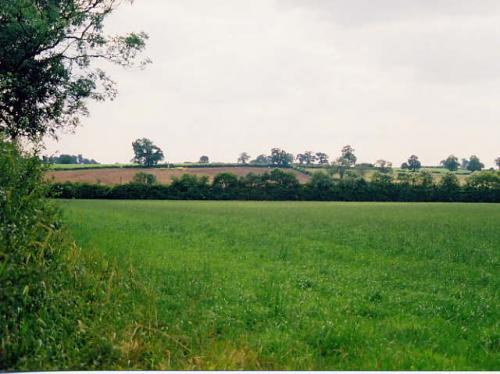 The battlefield of Naseby (14th Jue 1642) from the centre of the battlefield looking up towards the Parliamentarian position.
Gallery updated : 2022-04-04 08:33:43
Featured review :
Code Talker
Nez, Chester & Avila, Judith Schiess


A touching account of both the creation and use of the Navajo code used by the US Marines in the Pacific theatre from one of the original 29 code talkers recruited in 1942. It recounts Chester Nez's involvement in the creation and use of the Navajo code, unfathomable by anyone who wasn't a native speaker and considered impossible to learn, hence unbreakable by the Japanese.

But not only is this an account of his and his fellow Navajo specialists' traumatic war from Guadalcanal to Guam and Peleliu. It is also a moving account of life as a Native American child growing up in a harsh land in the 1920's and 30's, caught between two cultures. It deals sensitively with his post traumatic stress disorder on returning from the pacific and his tribal, community approach to dealing with it. Running throughout is a strong sense of faith in the Navajo 'Right Way' of living and of justified pride in the way the native American community contributed to the war effort.

A unique account, from one of the originals and highly recommended for anyone studying either the Pacific Theatre of operations or pre-war America.


Berkley Caliber, New York, Oct 2012



Reviewed : 2013-02-11 00:00:00
---