Anniversaries for today :
Welcome to Clash of Steel
---
Featured battle : Venlo
Part of The French Revolutionary and Napoleonic Wars
Date : 27 October 1794
The French took the town of Venlo with all of its Dutch and German defenders. Both sides had very few killed and the Coalition troops marched out with honours of war after agreeing not to fight against the French in this campaign.

Featured image :
Roman granary, Housteads fort.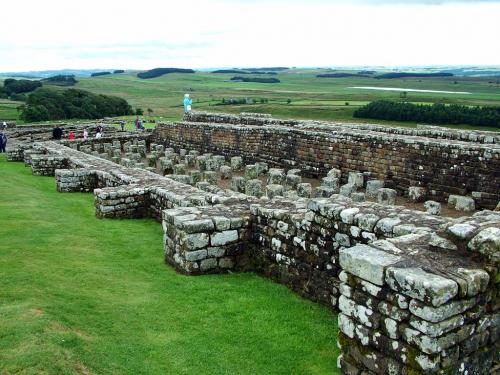 Clearly shows the pillars for the raised floor (not a hypocaust) to keep the valuable grain and stores out of the damp.
Gallery updated : 2016-02-21 17:33:57
Featured review :
Fighting for the French Foreign Legion - Memoirs of a Scottish Legionnaire
Lochrie, Alex


There are quite a number of memoirs out there of men attracted by the legion, and I've read most of them. Luckily, this one ranks quite highly amongst those I've read. The author manages to join the legion at quite an advanced age - 38 - and so brings a different viewpoint to the training and life as an older man. His training and experience as a member of their special forces is usual for this kind of book - he serves in Tchad, Bosnia, Desert Storm, but he becomes a technical specialist in photographic techniques and brings a sensitivity to his writing that is sometimes lacking in others. It's a more thoughtful book, and should be a good addition to anyone's Legion library.


Pen & Sword Military, 2013



Reviewed : 2015-05-27 20:14:20
---