Welcome to Clash of Steel
---
Featured battle : Maguilla
Part of The French Revolutionary and Napoleonic Wars
Date : 11 June 1812
In the finest tradition of British cavalry attacks this one met with great initial success but then galloped out of control. The French reserve squadron took the scattered toopers in the flank and caused mayhem. Of the French troops who had been captured [about 100] most of them escaped.

Featured image :
Horse Artillery troop - Boer War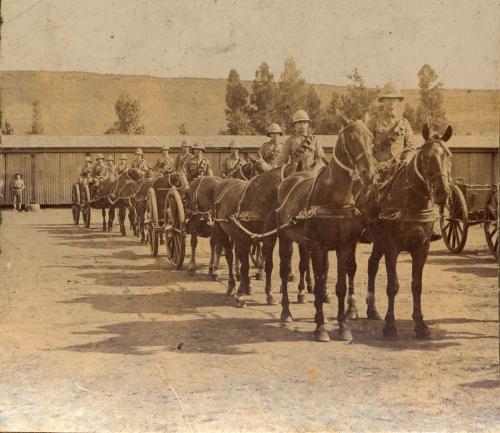 An untitled photograph of a troop of horse artillery from the Anglo-Boer War period. The image clearly shows the late 19th century British khaki uniform. From an Underwood and Underwood stereoview.
Gallery updated : 2016-02-21 17:33:57
Featured review :
Secret Flotillas Vol 1 - Clandestine Sea Operations to Brittany 1940-44
Richards, Sir Brook


A fascinating insight into small-boat operations between the British south coast and northern France. This volume covers Breton fishing boats as well as naval motor gun boats and the missions they ran to insert agents, collect/deliver intelligence and pick up down'ed aircrew smuggled to the coast by the resistance. Full of detailed references and anecdotes which begin to give some idea of how information was learned the hard way. Particularly relevant, as the author was himself involved.


Pen & Sword Military, 2012



Reviewed : 2013-04-29 12:06:21
---