Anniversaries for today :
Welcome to Clash of Steel
---
Featured battle : Boyne
Part of Jacobite Rebellions
Date : 11 July 1690
William's force outnumbered James's by 36,000 to 26,000. James, in retreat, made a stand on the Boyne. William sent a flanking force to cross upstream while his main force attacked across the river at Oldbridge. James's over reacted to the flank attack sending too many of his best troops to meet it. His centre was not strong enough to resist Williams troops and after some hard fighting it broke.

Featured image :
American War of Independance - Loyalists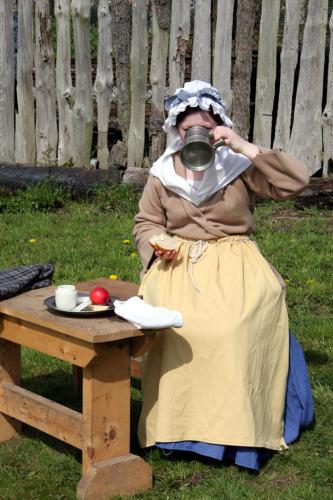 Members of the Trainblazers re-enactment society portraying loyalists of the 1770s
Gallery updated : 2016-02-21 17:33:57
Featured review :
Waterloo Archive Volume IV: British Sources
Gareth Glover [Ed]


Another superb collection of original material not only from front line troops but also from reserve and support services. See review of Volume VI for an overview of the series.


Frontline Books, Pen & Sword Books Ltd., 2012



Reviewed : 2015-03-31 08:36:53
---