Welcome to Clash of Steel
---
Featured battle : Reichenbach [Markersdorf]
Part of The French Revolutionary and Napoleonic Wars
Date : 22 May 1813
The Russo-Prussian withdrawal was taking them southeast. Although the French won the ground this was a successful rearguard action which not only inflicted higher casualties on the French but which also delayed them for two days. One day of fighting and a second day to replace a bridge over the river Neisse.

Featured image :
Cliffords Tower, York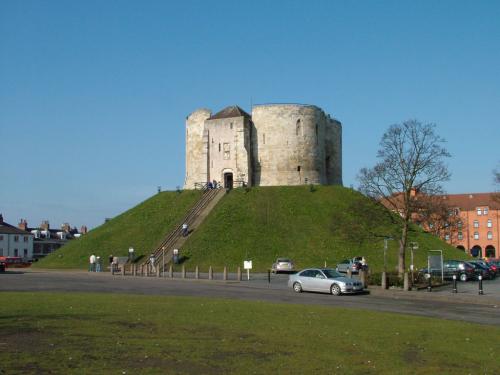 A intersting example of a motte and bailey castle, the mound being the remains of a wooden castle built by William I around 1068 with the four-lobed stone keep replacing the wooden structure in the 13th Century. It has a commanding view of the Vale of York and guarded the approaches to the city from the River Ouse - a major artery in medieval times. It was also the site, on 16th March 1190 of a massacre of the Jewish comunity in York at that time. The antisemitism stirred up by the crusades caused the Jewish people of York to take refuge in the castle in March which was then besieged by a mob led by the Sherrif Richard Malebys (or Malebisse), who was in debt to the Jewish money lenders. When supplies ran short they Jews decided that to surrender meant death so chose to take their own lives and those who did not die, were killed by the mob when it stormed the burning ramparts. A plaque at the foot of the present steps commemorates 150 men and women who died that night.
Gallery updated : 2016-02-21 17:33:57
Featured review :
Waterloo Archive Volume V: British Sources
Gareth Glover [Ed]


Another superb book in this series. This one has tapped a very rich seam of material hitherto inaccessible to anyone unable to read German. Though the whole book is most interesting Appendix 2 in particular appealed to me. It records some of the 'Glorious Feats' performed by men of the KGL and Hanoverian Army. There are also some excellent reproductions of original illustrations of uniforms and 'battle' scenes. See review of Volume VI for comment on the whole series.


Frontline Books, Pen & Sword Books Ltd., 2013



Reviewed : 2015-03-31 08:36:04
---