Welcome to Clash of Steel!
---
Featured battle : The Battle of the Crater
Part of American Civil War
Date : 30 July 1864
A brilliantly conceived attempt to breach the Petersburg defences by undermining and blowing up a section of the defensive line. Thanks to chaotic organisation and ineffectual leadership, the plan went hopelessly wrong and lead to a bloodbath and no territorial gain.

Featured image :
Sandal Castle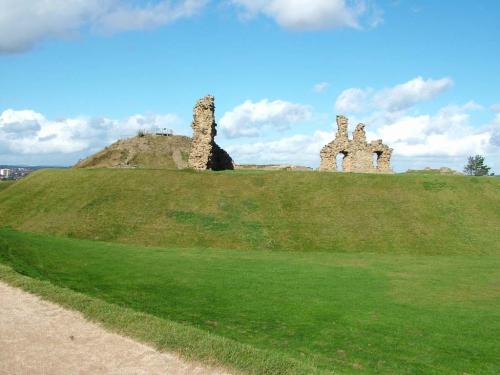 Sandal Castle from which Richard, Duke of York sallied forth to confront the Lancastrian forces at the Battle of Wakefield, 30th Dec 1460, where he was killed and his army crushed. Little is now left of the castle itself, but the earthworks of the outer bailly and the mound itself are well preserved. An oservation platform on top of the mound gives a good view over Wakefield and the ground where the battle took place.
Gallery updated : 2018-09-21 16:58:22
Featured review :
Man of War
Anthony Sullivan


Having very recently read about the development of the supply system for the Baltic fleet [see Transformation of British Naval Strategy review on this site] I developed an interest in the career of Admiral Saumarez. Quite fortuitously I found Anthony Sullivan's new book on the life of the man himself. The book covers the whole of his life and, as one would expect from the title, gives a lot of information about his naval career. The ships he served on, the ships he commanded, the squadrons and fleets he eventually led, as well as the actions he was in are all there. Saumarez did not fight in the battle of Trafalgar and, to the authors credit, that battle gets only a paragraph in passing. The author has done his research and does not need to pad out the narrative. The book is without illustrations but has a sufficient number of maps and battle plans to support the text.
Saumarez was a remarkable fighter, a true naval hero, a family man and a man of his time who was not free of some minor blemishes this I know from reading this excellent book.


Frontline Books. Pen & Sword Books Ltd., 2017



Reviewed : 2017-08-30 18:45:44
---