Anniversaries for today :
Welcome to Clash of Steel!
---
Featured battle : Cadibona
Part of The French Revolutionary and Napoleonic Wars
Date : 06 April 1800
The Austrians took the initiative for the 1800 campaigning season. Massena, commanding the army of Italy had an extended line. Marbot's division of the right wing under Soult came under attack from a larger Austrian force which easily won the day.

Featured image :
Towton Memorial Cross - Holy Day 2009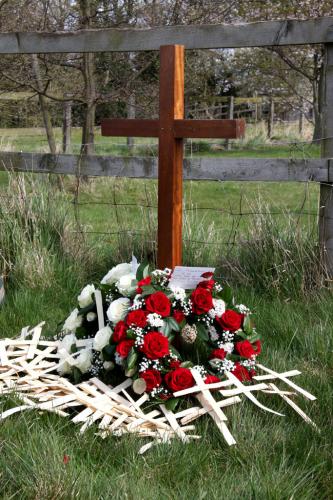 A small cross, dedicated in the annual Towton Battlefield Society event to mark the battle. It commemorates the fallen of both sides in a restrained and poignant way.
Gallery updated : 2019-01-06 16:35:56
Featured review :
Rome at War, Caesar and his Legacy
Gilliver, Goldsworthy & Whitby


A 3 part work covering Caesar's Gallic wars, his civil war, then a study of late Rome in 3rd to 7th centuries


Osprey, Essential Histories, 2005



Reviewed : 2011-09-30 00:00:00
---