Welcome to Clash of Steel
---
Featured battle : off Zeeland
Part of Anglo-Dutch War, Third
Date : 11 August 1673
The Combined fleet left England on the 17th July, with 4000 troops on board, intending to land on Zeeland. They did not do so but cruised along the Dutch coast. The Dutch fleet came out and manoeuvred so that on the morning of the 11th August it was both inshore and to windward of the Combined fleet. As the Dutch bore down to attack the French squadron sailed away and took no further part in the battle. The English were therefore left at a 60 against 100 disadvantage. The English made for their own shore but maintained good order and the battle became a running fight. Few ships were lost on either side but because of the large numbers of soldiers aboard the English ships the loss of life was great. The last sea battle between the English and the Dutch was a Dutch victory.

Featured image :
St Catherines Fort, Tenby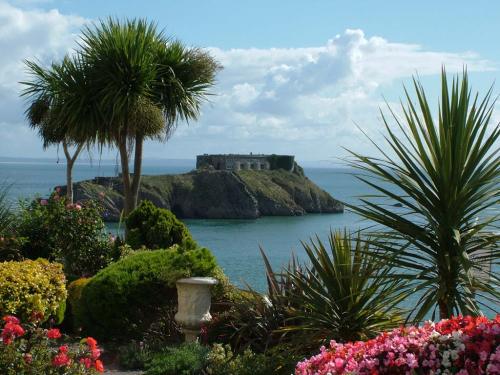 One of the defences built in the 1860's to protect the Welsh Pembrokshire coast from the threat of French invasion. It is built on a rocky outcrop to the east of the small town of Tenby. It has gun embrasures down both the northern and southern sides, with large, circular, corner emplacements at each of the seaward, eastern corners for guns on the roof. It saw no action, and was eventually decommissioned and sold off. It has since been used, unsuccessfully for a number of purposes, the strangest being a zoo, and is now unused but still in private hands.
Gallery updated : 2016-02-21 17:33:57
Featured review :
Waterloo Archive Volume V: British Sources
Gareth Glover [Ed]


Another superb book in this series. This one has tapped a very rich seam of material hitherto inaccessible to anyone unable to read German. Though the whole book is most interesting Appendix 2 in particular appealed to me. It records some of the 'Glorious Feats' performed by men of the KGL and Hanoverian Army. There are also some excellent reproductions of original illustrations of uniforms and 'battle' scenes. See review of Volume VI for comment on the whole series.


Frontline Books, Pen & Sword Books Ltd., 2013



Reviewed : 2015-03-31 08:36:04
---