Welcome to Clash of Steel
---
Featured battle : Spotsylvania
Part of American Civil War
Date : 08 May 1864 - 18 May 1864
Confederate General Lee thwarted the Union drive for Richmond near Spotsylvania Court House. This battle immediately followed a Confederate victory in the Wilderness. After Grant realized he could not break Lee's lines he continued to slide his army south and east until they were checked again at the North Anna River.

Featured image :
The Trincomalee, Stern gallery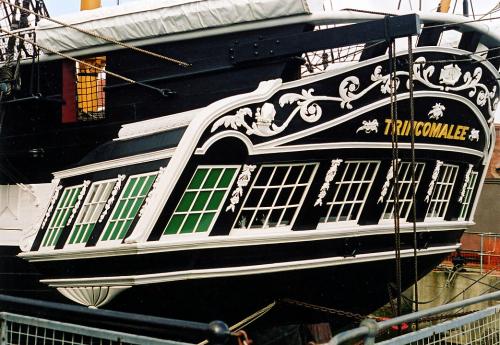 The stern gallery of this heavy frigate showing the beautiful lines and carved woodwork of a frigate of this period.
Gallery updated : 2016-02-21 17:33:57
Featured review :
Boeing B52 Stratofortress, Owners Workshop Manual
Davies, Steve


Another excellent Haynes manual of one of those iconic pieces of technology we wish we could own! Detailed sections on it's design and combat history (primarily covering Vietnam and Iraq), it's anatomy, systems, engines and maintenance schedules. Some really detailed and annotated diagrams and the usual crop of photos from all angles. It also has a blow-by-blow account of a training mission from the point of view of the pilot, along with an unusual viewpoint from an air-gunner.


Haynes, Feb 2013



Reviewed : 2013-04-26 15:14:51
---