Welcome to Clash of Steel!
---
Featured battle : Santiago de Compostela
Part of The French Revolutionary and Napoleonic Wars
Date : 22 May 1809
The Spaniards were mainly guerrillas [10,000 of the 12,000] of whom only 7,000 were armed. Most of the French were able to withdraw with most of their guns.

Featured image :
HMS Victory in drydock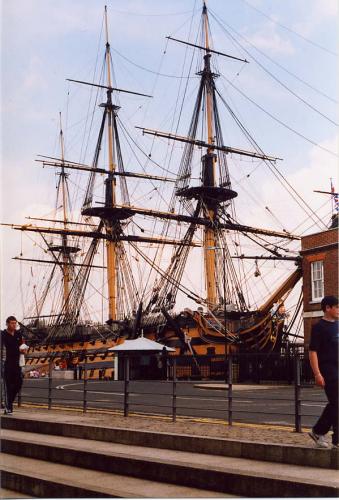 HMS Victory, laid down on 23rd July 1759, is the oldest Commissioned warship in the world and remains the flagship of the 2nd Sea Lord although it no longer floats. It began service with the Royal Navy in 1765 and was the flagship of many famous Admirals including Hood, Jervis (Lord St Vincent) and Nelson himself.
Gallery updated : 2019-01-06 16:35:56
Featured review :
Waterloo Archive Volume V: British Sources
Gareth Glover [Ed]


Another superb book in this series. This one has tapped a very rich seam of material hitherto inaccessible to anyone unable to read German. Though the whole book is most interesting Appendix 2 in particular appealed to me. It records some of the 'Glorious Feats' performed by men of the KGL and Hanoverian Army. There are also some excellent reproductions of original illustrations of uniforms and 'battle' scenes. See review of Volume VI for comment on the whole series.


Frontline Books, Pen & Sword Books Ltd., 2013



Reviewed : 2015-03-31 08:36:04
---