Anniversaries for today :
Welcome to Clash of Steel
---
Featured battle : Tinchebrai
Part of Norman Succession
Date : 28 September 1106
English army under King Henry I were besieging the castle of Tinchebrai when Robert, Duke of Normandy, led his army to its relief. Sides were about even in numbers and similar in composition. The superior tactics of Henry took the day. Robert was captured and spent the remainder of his life [d.1134] in prison.

Featured image :
BAe Systems Sea Harrier FA 2 - XE 694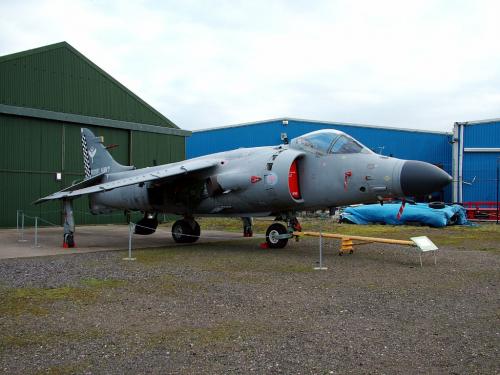 Gallery updated : 2016-02-21 17:33:57
Featured review :
Boeing B52 Stratofortress, Owners Workshop Manual
Davies, Steve


Another excellent Haynes manual of one of those iconic pieces of technology we wish we could own! Detailed sections on it's design and combat history (primarily covering Vietnam and Iraq), it's anatomy, systems, engines and maintenance schedules. Some really detailed and annotated diagrams and the usual crop of photos from all angles. It also has a blow-by-blow account of a training mission from the point of view of the pilot, along with an unusual viewpoint from an air-gunner.


Haynes, Feb 2013



Reviewed : 2013-04-26 15:14:51
---