Anniversaries for today :
Welcome to Clash of Steel
---
Featured battle : Condé
Part of The French Revolutionary and Napoleonic Wars
Date : 29 August 1794
The same French force which had taken Valenciennes two days previously had another easy victory at Condé. Losses on both sides were extremely light and the Austrians went back to Austria on the condition that they would not fight against France for one year.

Featured image :
Ark Royal, Anti-ship missile defense gun.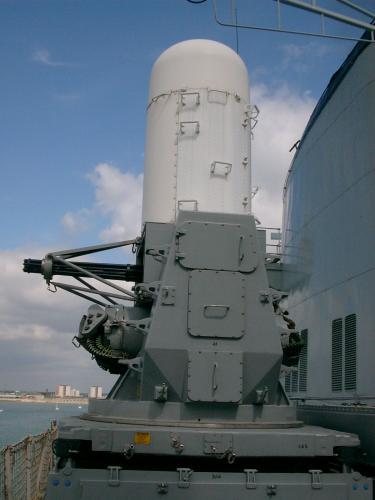 The Raytheon Systems, Phalanx Close In Weapons System was first developed in 1977, and began to be deployed in the US Navy from 1980. It fires 20mm shells and can be operated fully automatically using both radar and Forward-looking Infra-Red (FLIR) to track and destroy incoming anti-ship missiles. It has a rate of fire up to 3,000 rpm but its range remains classified.
Gallery updated : 2016-02-21 17:33:57
Featured review :
The Very Thing
Jonathan Crook


The title neatly sums up my opinion of this book it is the very thing for anyone with a keen interest in Napoleonic soldiering. Part of the long military history of the Royal Welch Fusiliers is told through the memoirs of Drummer Richard Bentinck from 1807 to 1823. The story travels from Copenhagen to North America to the Peninsular and finally to Waterloo and the occupation of France. We get a fascinating insight into the life of the ordinary British soldier not all saint and not all sinner
A thoroughly good read which I cannot recommend too highly.


Frontline Books, Pen & Sword Ltd., 2011



Reviewed : 2016-06-07 19:25:08
---